More Meditations is in the Pipeline.
Spacial Cuts #2 is a "dense mass of red Virginia plug scraps that needs drying time". This one is a "one and done" because the newer process no longer produces scraps. Like Special Cuts #1, we hope it sits on the rack for at least another few weeks so that people who enjoy it can stock up.
Bright Side has exited the Pipeline for the season. The next time we bring back Bright Side, the art will be updated to the newer more expressive style.
Anne Cap is down the last few pounds for the seasonal release. We love this one as a spring blend.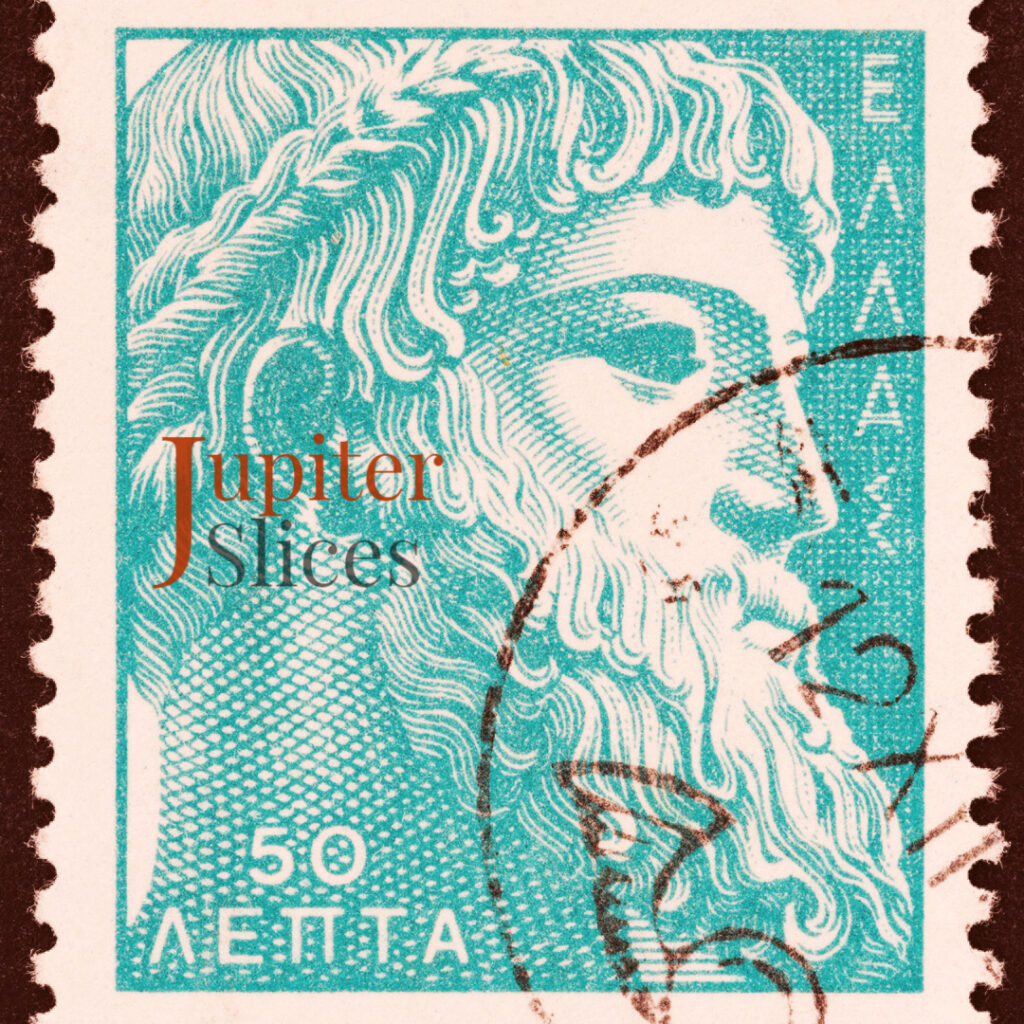 Jupiter Slices was a ground breaking red Virginia plug in North America. The current "Tavern Bar" is too close to Jupiter for us to keep marketing both products side by side. Some people prefer to jar their own Jupiter Slices and air-age them versus having the Tavern Bar. We are looking at allowing other retailers to sell Jupiter Slices.
Into May
May will be a light month. We have expanded the "Regular Blends" the past six months so that we could reclaim our weekends from the churn. Mr. Christian will be in charge of the shop part of the month. The Venture crew will be traveling, talking, walking but not trying to fill every weekend with new delights.
We will be attending the Chicago Pipe Show at the end of May, but mainly to meet with our own suppliers/vendors and friends. We are too busy with other May travel to plan an elaborate table for Chicago, a show blend, or to get involved with the show beyond attending. We are looking at a booking plugin for this web site so that people can schedule meetings with Ken.
Mr. Christian's Acadian Flek (a broken Virginia/Perique flake offering) may or may not be released, depending on testing feedback. We sure hope it makes the cut. The test batch is extra dry to be "pipe ready" out of the bag versus wet offerings like (Spacial Cuts #2).
Cheers,
Ken
PS: Ken's Pen has been dry lately due to all the goings' on. We hopefully will get some more time to share more with you.